DIGITAL
Here's a short video showcasing some of the best contextual banners from the campaign.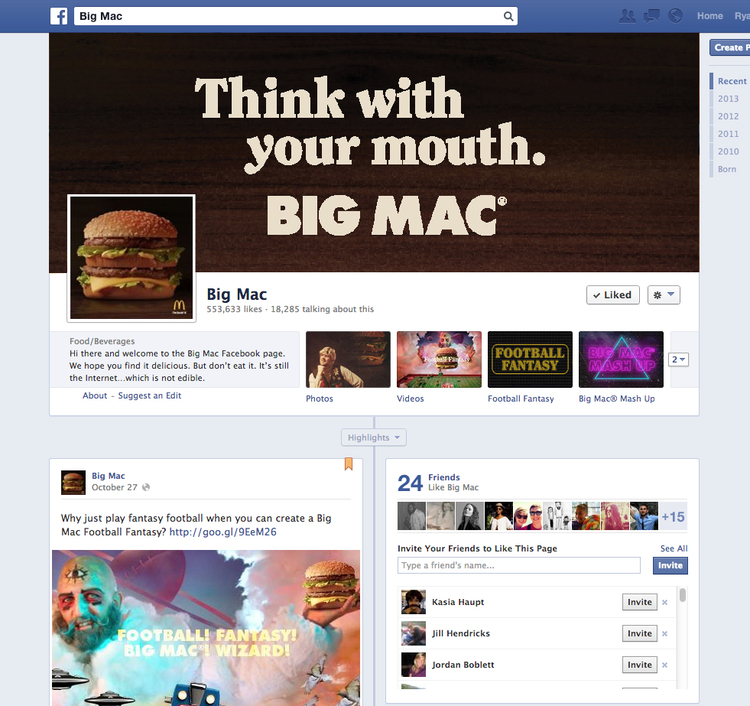 BIG MAC MASHUP
It's Big Mac VS Big Mac in the battle of Super VS Awesome. Build a musical Big Mac GIF and try to become Big Mac Internet Champion. Click here to get GIF'n: http://on.fb.me/19SELH2
CONTEXTUAL BANNERS / TAKEOVERS
CASE STUDY
If you haven't already gone to build your own Big Mac Mash Up watch this video.
FOOTBALL FANTASY
We removed all of the difficult and boring from fantasy football. The result: Football Fantasy. No stats. No numbers. No overthinking. We made a TV spot. We made an online experience. We partnered with Funny or Die. And we made all of them with a wizard. Scoreboard!